Dua E Faazil | Dua | Dawoodi Bohra Tadreeb | Dua Fazil | Dua e Fazil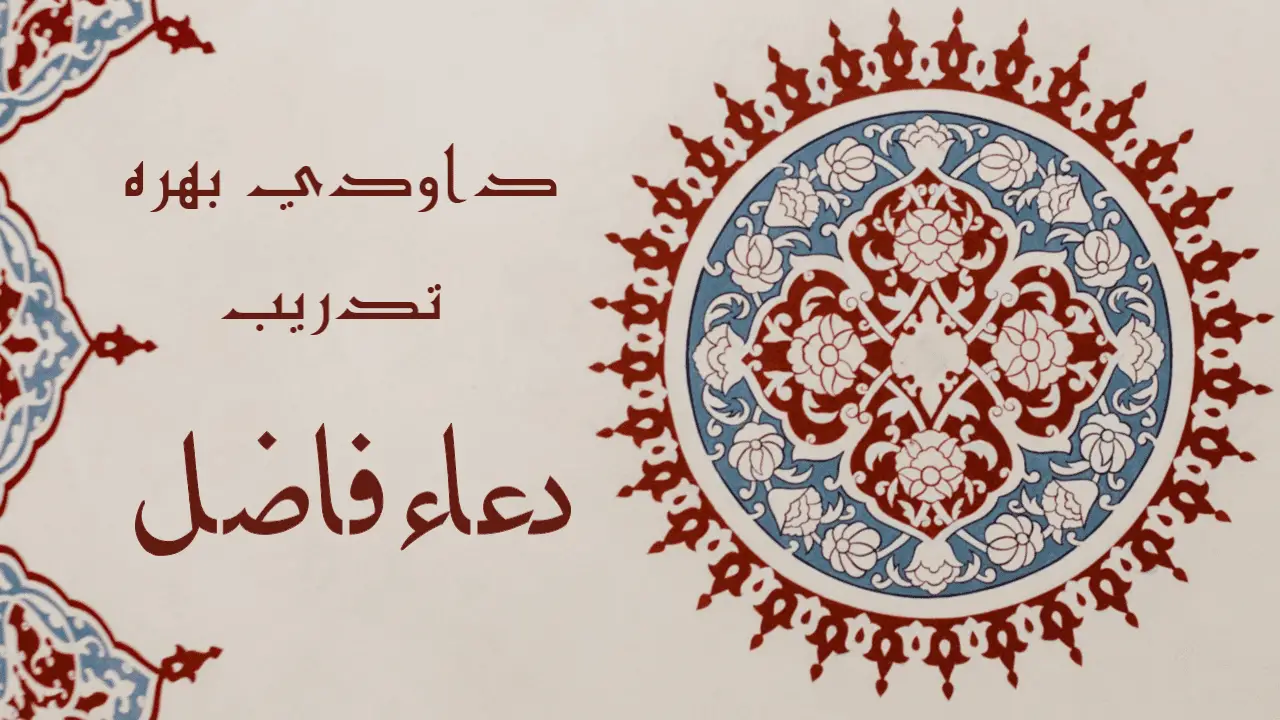 Dua Fazil ni Fazilat
Syedna Abdulla Bin Ali Ni Aa Dua Ghani Fazil Dua Che
⭐Koi Shakss Aa Dua Azaan Ane Iqamat Na Darmiyan Padhe
⭐Koi Shakss Har Namaz Baad Aa Dua Padhe
⭐ Mushkil kaam Hoi
⭐ Duniya Ane Akherat Ni Je Bhi Haajato Hoi
Toh Khuda Taala Ehni Har Dua Mustajaab Karse
Aa dua azaan ane iqamat na darmiyaan padhe.
Duniya ane akherat ni je Bhi haajato Hoi, mushkil kaam Hoi, har ek haajat Tamam Thai Che
====================================================================================================
Dua e Fazil Benefits:
DUA'A E FAADIL/FAAZIL NI FAZILAT
(Rasoolullah SAWS par Naazil by Jibraeel AS)

Aa Dua Faadil/Faazil chhe, ehma riwaayat chhe ke:

●● Ek din Rasulullah saws Madina ni Masjid ma tashreef raakhe chhe, Jibrayeel AS naazal thaya ane aa Duaa na ghana wakhaan kidha ane kahyu ke

●● Aye Mohammed je koi aa duaa ne Fajer ni Namaaz padhi ne parse toh ehne

💎 70,000 hajj karwaanu nu sawaab
💎 70,000 shaheed no sawaab
💎 70,000 qatl karnaar no sawaab
💎 70,000 ibaadat karnaar no sawaab

◆◆ Ane je koi aa duaa ne lakhi ne paase raakhse toh 16 ham Allah ta'ala dur karse

1- Yakayak mout nahi aawe

2- Bala'a ane mehnat si aman wa amaan ma rahse

3- Koi bhataan nahi bole

4- Dagaa thaki aman wa amaan ma rahse

5- Har kaam ma Khuda Ta'ala barkaat ataa karse

6- Ehne koi Dukh Dard nahi aawe

7- Bad Arwaah ehne iza'a nahi pohchaawe

8- Fakir hase toh Ghani thai jaase

9- Sagli Ummido puri thaase

10- Imaan ni halat par guzarse

11- Haakim ni nazre khaas thaase

12- Jawaani na haal ma nahi mare

13- Safar ma koi jokham nahi aawe

14- Wichchu agar kaate toh ehno asar nahi thaye

15- Bhoot Paleet no saayo nahi rahe

16- Koi haakim ye qaid kida hase ane bedhi naakhi hase toh Allah Ta'ala ehne chudawse

◆ Agar koi bairo hamela hoe toh aa dua ne padi ne paani pr funk maari ne ehne pilaawe toh Janti waqt ehne mushkil nahi thaaye ane aa dua padi ne bairo na pet par funk maare toh farzand jaldi si janaaye

◆ Qayamat no din dur thaaye

◆ Qabar ma Munkar Nakeer no khauf dur thaaye

◆ Khuda Ta'ala aa dua ni barkaat si ehne Jannat naseeb karse

◆ Duniya ma koi no mohtaaj nahi thaaye

SA WASTEY KE AA DUAA NABI UPAR SALAWAT ni CHHE ANE GHANI FAAZIL CHHE, EHMA FAZAL NU KON SHUMAAR KARE MAGAR KHUDA TA'ALA KARE YE DUAA E FAADI/FAAZIL CHHE

Recommended Dua's:

Dua E Mustajaab | Dua E Mustajaab In Arabic

Dua E Yamani ( Yemani ) | Dua | Dawoodi Bohra Tadreeb | Dua Yamani

Dua e Kumail | Dua e Khadir (Dua-e-Kumail) | Dua Kumayl

Copyright belongs to thier orignal content creators and we do not hold any rights of it. Content of this webpage may be taken around the world wide web to provide you best possible content. If you have any query please contact us.