Surah Ar Rahman Beautiful Recitation | Quran Tilawat | Quran Recitation Really Beautiful | Soothing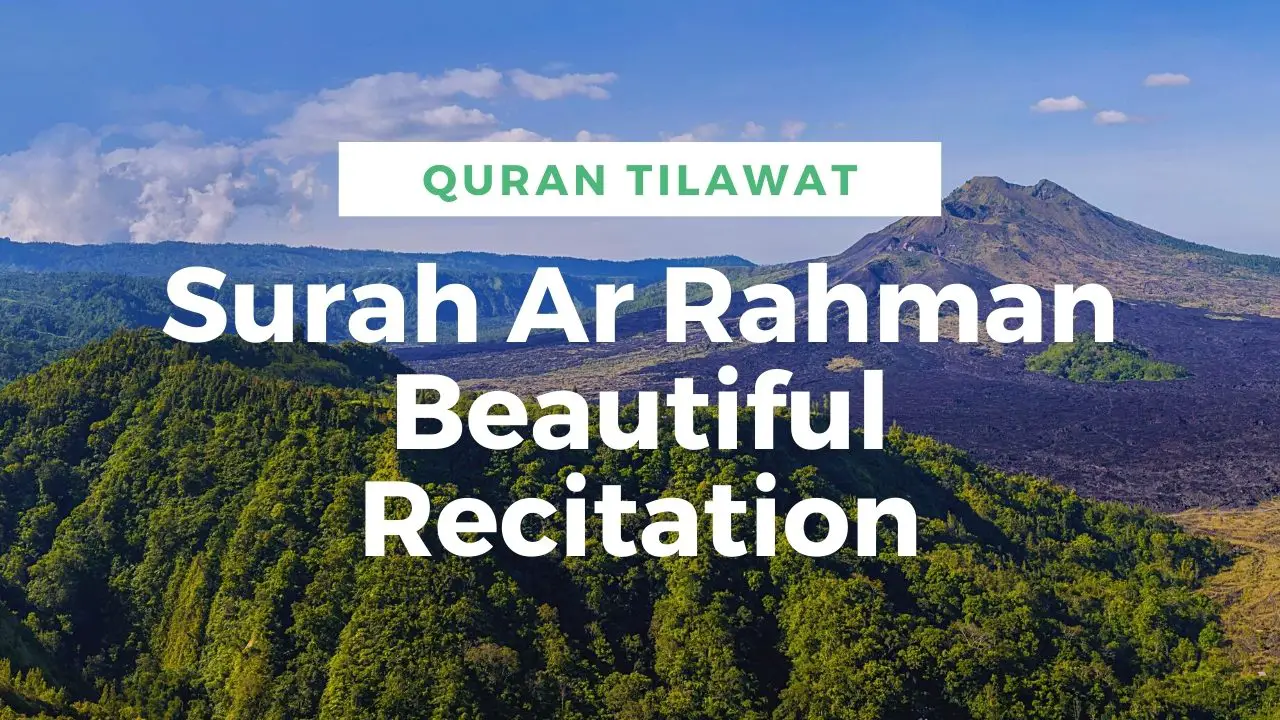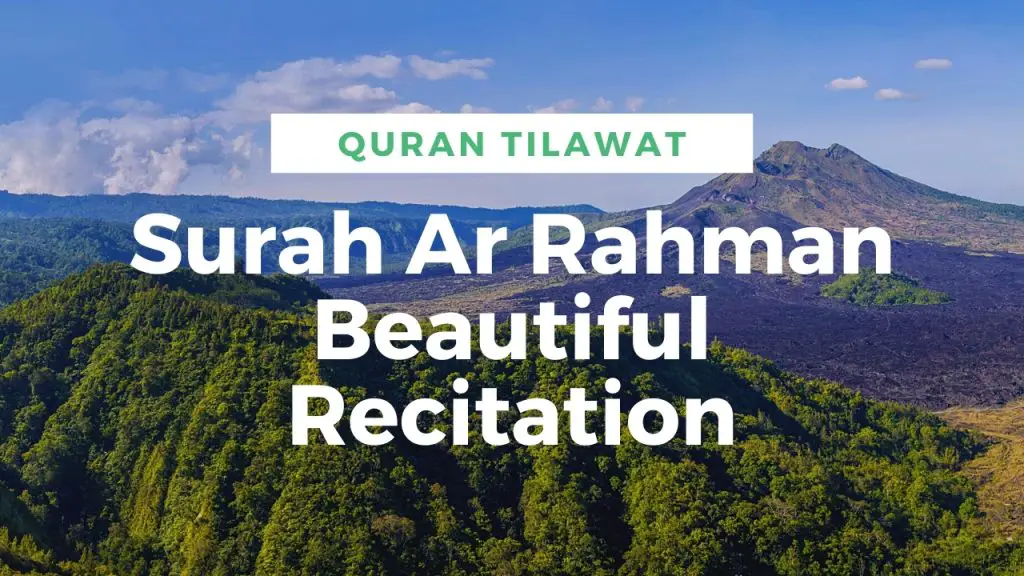 Topic : Surah Ar Rahman Beautiful Recitation
The surah speaks of the innumerable favors that Allah bestowed on her man. It is one of the sweetest and soul-awakening suras of the Holy Quran. When recited with pure intention, Surah Rahman, sincerity, and the desire to understand its meaning bring you closer to Allah.

It helps to increase gratitude and appreciation towards Allah for the countless blessings from him. It is one of the most beautiful ways to praise Allah. Allah loves when his man shows gratitude, humility, and meekness to his Creator. Therefore, the recitation of Ar-Rahman is full of blessings.

There is an excellent reward for reciting Ar-Rahman. It is very beneficial to recite Ar-Rahman daily.

Sura Rahman is said to purify the heart from evil and hypocrisy. Especially if you recite it after the Fajr prayer on Friday, cleanse your soul of hypocrisy, which is one of the greatest sins. The recitation of Ar-Rahman will also serve as a source of comfort and relief on the Day of Resurrection when everyone would be desperate for any good deed.

On the Day of Judgment, Ar-Rahman would appear as a very handsome man who would have a beautiful scent. The person would identify all those who recited Surah Rahman during his lifetime. The person would be allowed to intercede for all these people, and Allah the Merciful will forgive them. Such is the undeniable glory of Ar-Rahman.

This Ar-Rahman protects a person from all kinds of trials, difficulties, and miseries. When it is recited at night, Allah sends an angel to serve as the person's guardian throughout the night. When recited in the morning, Allah sends an angel to protect the person throughout the day until sunset.

Surah Rahman is said to have miraculous effects on sick and sick people. Many diseases like cancer, blood pressure, diabetes, and many more are cured by Allah Almighty's grace when a person recites Ar-Rahman daily. Ar-Rahman is also very beneficial for people with eye diseases.

People with children who are reaching the age of marriage but who, unfortunately, cannot find suitable companions; Seek the blessings of Surah Rahman, as reciting him helps to find a suitable partner for marriage.

A person who recites Ar-Rahman regularly will see his heart purified. If a person dies after reciting Ar-Rahman, he is considered a martyr.

So get in the habit of reciting Ar-Rahman every day to benefit from this beautiful gift from Allah.

Your opinion is precious and we want you to write about this article in the comment box below and share this post with everyone whom you know.

Copyright belongs to thier orignal content creators and we do not hold any rights of it. Content of this webpage may be taken around the world wide web to provide you best possible content. If you have any query please contact us.